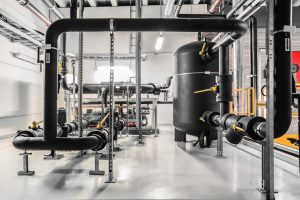 In an ever-changing industry where equipment, more often than not, comes with capabilities to communicate with other systems, the Building Management System is the ideal place to collate and present this information to the end user.
ARC's team of experienced engineers have the knowledge and skills to integrate a diverse range of products over a wide variety of networks and present this seamlessly to the relevant parties.
Integration of systems becomes essential when no physical connection is present and there is a requirement to ensure these systems are working together, such as intelligent control of underfloor heating systems and related cooling systems, and not counteracting each other.