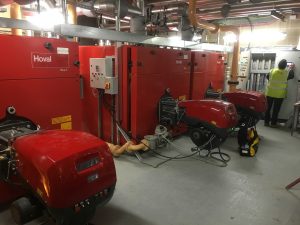 A Building Management System, once initially setup during the commissioning phase, will always benefit from regular planned maintenance.
Maintaining the BMS will ensure all components are operating as per the original design. Historical data can be used to check the systems are operating correctly and can often highlight potential problems before they arise. This data can also be used to tune the control loops and processes so that the building will operate in an efficient way and potentially reducing energy costs.
ARC will setup bespoke maintenance agreements which often include a remote monitoring and diagnosis facility. This can help reduce time and call out costs by pin pointing the likely cause of a failure in the system and ensure the correct remedial action can be taken by the client.